Do you have spare capacity?
Digital marketing specialists for the plastics industry
As a dedicated manufacturing marketing agency, we have an in-depth understanding of the terminology and processes within the plastics sector. Quality prospects are searching in Google with a material in mind and as a machinist familiar with machining plastics, ensuring your services and capabilities can be found online is essential.
We have a vast range of plastic machining clients, offering precision-machined components in materials such as ABS, acetal, Delrin, PET, PEEK, nylons, acrylics, polyethylenes and more. We understand how different materials are used for different applications, therefore understanding the materials you work with allows us to generate more specific enquiries from select target sectors.
Our strategic marketing campaigns reflect the technical capability of our clients' services, which ensures the quality of enquiries for our customers is of the highest standard. Please get in touch if you would like to hear more on how AMI could be of assistance.
Complimented with the fantastic customer service, friendly staff and their knowledge of the industry, our website has had many compliments and our rankings are growing every day. We wouldn't recommend anyone else!
Kirsty Wise
Elder Engineering
Client Focus
Plastim
Plastim is one of the UK's leading suppliers of top-quality engineering plastic rods, sheets and tubes with over 150 tons of materials in stock.
Plastim's extensive offering includes a modern CNC machining department with the latest in CAD/CAM software. Its continued investment in the latest technology and team of highly skilled engineers allows them the capability to produce complex components to tight tolerances.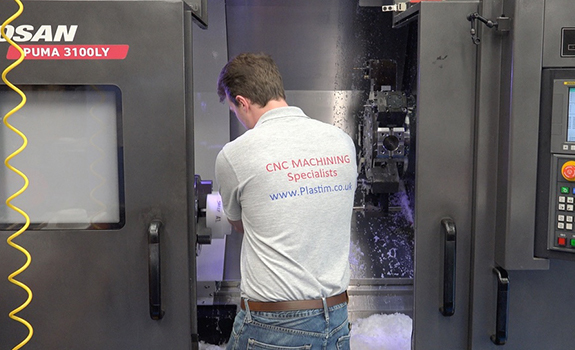 Supporting UK Manufacturing
Dedicated to maximising exposure for Plastic CNC Machinists