Marketing for the Rubber Industry
We are Marketing Specialists for Rubber component manufacturers
We understand your prospects have specific needs when it comes to looking for a new supplier of custom rubber moulding, whether that be finding a rubber to operate at a high temperature or simply being weather resistant. We work with customers using Nitrile, Neoprene, EPDM, Natural Rubber and Silicone rubbers, all of whom supply to a multitude of different industries.
Specialists in working within many sectors of the Rubber industry, AMI have unrivalled experience in promoting Rubber moulders, extruders, component manufacturers and engineers online. Whether you are manufacturing high volume rubber washers to low volume complex rubber components to the Aerospace industry, we will set up a strategic marketing plan to increase your inbound enquiries.
Please get in touch with a member of the team if you are looking to further your enquiries of update your current online presence.
Our experience in using AMI has been brilliant, they have revolutionised our website and produced something far beyond our expectations.
Thomas Ward
Camberley Rubber
Client Focus
Camberley Rubber
Camberley Rubber Mouldings Ltd are a specialist technical manufacturer of precision rubber mouldings. Camberley has more than 50 years of experience supplying advanced industries with precision components from gaskets to highly complex mouldings.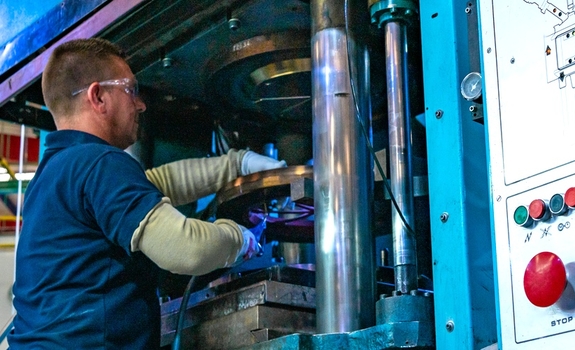 Supporting UK Manufacturing
Dedicated to maximising exposure for UK the UK Rubber industry