New look. Same goal. Promoting UK manufacturers
20/02/2020
We are very proud to present our updated branding and new website. Our main focus was to create a modern, user friendly platform, that not only promotes our capabilities, but also promotes our clients, their capabilties and the UK manufacturing industry as a whole.
Our new website represents the different markets we serve with the introduction of our industries section. This is where we feature projects we have worked on recently in industries such as engineering, fabrication, rubber, plastics, electronics and all manufacturing.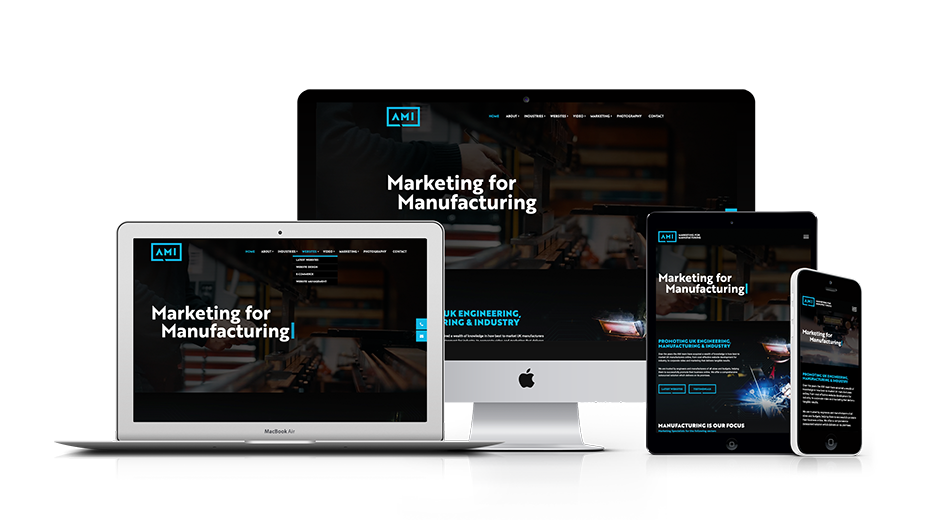 We designed the website to reflect our client's high tech and modern capabilities as complete subcontract manufacturing partners. We are always looking to work with manufacturers who are looking to pick up new customers online, if that's you? Look no further.
Our branding has evolved, but at the heart of these changes is the same AMI that our clients rely on and trust to promote their business. Our growth allows us to employ highly skilled staff and allowing us to continuously enhance our services for our growing customer base.
We welcome any feedback on the website, please be kind!
Written by Will Hunt, Digital Design Manager