The Shearline Group's 50th Anniversary Celebration…
20/07/2023
On Wednesday, 12th July, The Shearline Group, a leading precision engineering company, reached a remarkable milestone as they celebrated their 50th anniversary at the Shearline Headquarters in Ely, Cambridgeshire. The event was marked with joyous festivities, heartfelt speeches, and a journey through half a century of success and growth. Craig and Ronnie made the trip from Devon to Cambridgeshire to soak up the occasion.
After a welcome drink and some introductions, we commenced with facility tours showcasing the innovative advancements achieved by the Shearline Group's three distinguished entities: Shearline, ShearXL, and Hybrid Laser Tech. Attendees were captivated by the cutting-edge technologies and the Group's continuous commitment to excellence in precision engineering.
A pivotal moment of the celebration was the enchanting account shared by David, the visionary founder of Shearline. He recounted the business' humble beginnings, starting from a small summerhouse in his parents' garden and acquiring his first lathe to five decades of growth and innovation. The company has evolved into three thriving enterprises, a testament to Shearline's unwavering dedication to UK manufacturing.
The remarkable apprenticeship schemes at The Shearline Group were a standout revelation during the event. Craig and Ronnie had the pleasure of meeting apprentices who have been with the company for over 20 years. This universally left attendees in awe of the Group's commitment to nurturing talent and fostering a skilled workforce. All the more relevant with the current engineering skills gap we are facing across the UK!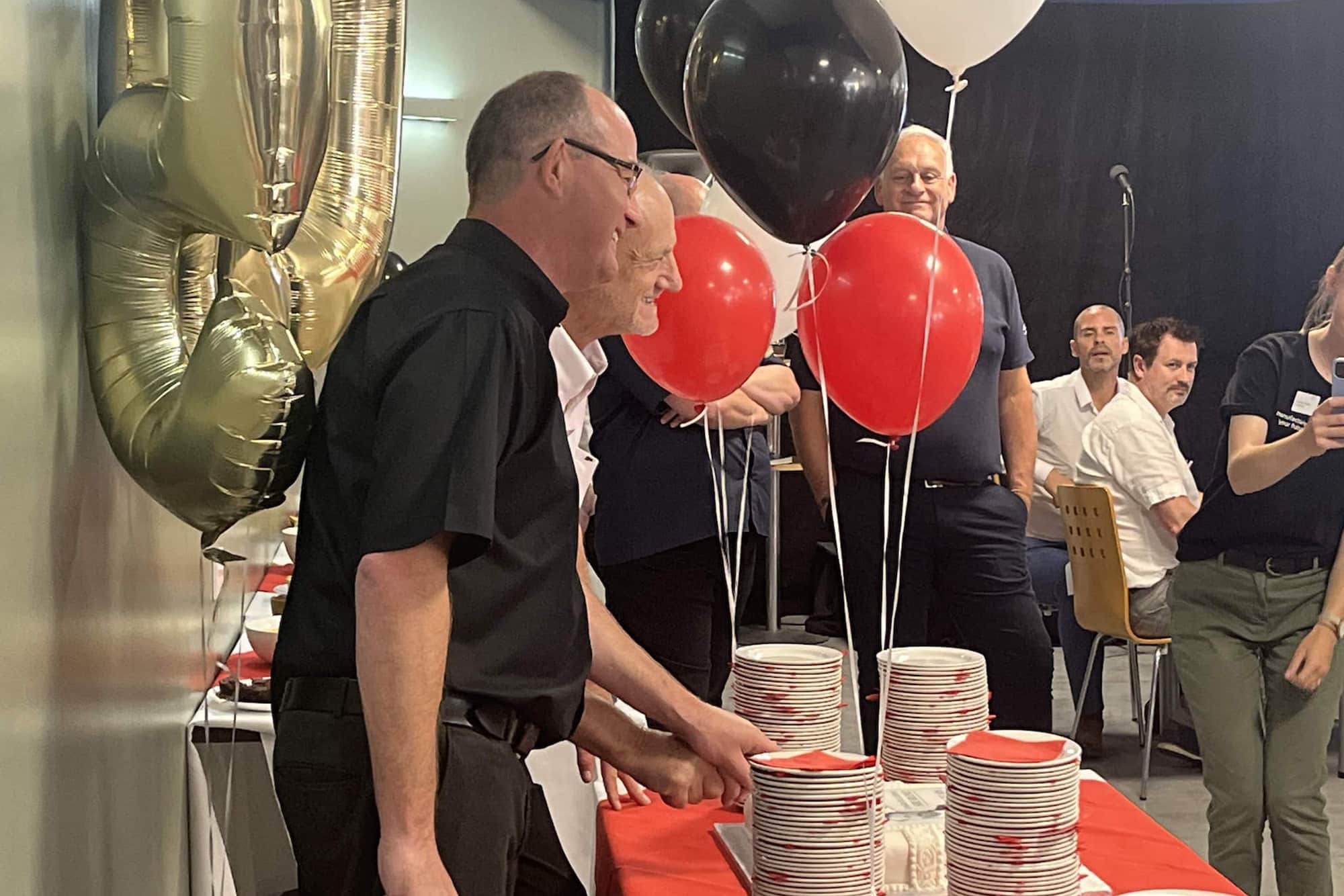 "We were delighted to attend this momentous celebration and express our gratitude to Shearline for their valued partnership and continued support," said Ronnie and Craig. "Congratulations to David, Jon, and the entire Shearline team on this remarkable achievement. Here's to 50 more years of success!"
The event's seamless execution and meticulous planning were made possible by Amanda Dakin and Jennie Pinkhart, with the unyielding support of the entire Shearline team. A superbly well-organised and enjoyable event!