Specialist Industrial Website Design
Focused on Industrial, Manufacturing & Engineering Sectors
Our objective from the onset was to become the UK's leading website design and marketing agency for UK manufacturing, engineering and B2B industrial sectors. The AMI team of highly proficient website designers, marketers, and creative personnel brings decades of experience in working closely alongside numerous engineering and manufacturing companies throughout the UK.
Our custom industrial websites are designed and developed to the highest standards, with excellent functionality, speed, responsiveness, navigation, and stunning appearance, helping communicate your company message faster. Our specialist area is building websites for engineering, electronics, plastics, general manufacturing and industrial sectors.
Thanks to AMI, we now have a modern, well optimised site. From our experience, we would not hesitate to recommend AMI to build you the website your company needs.
Neil Hannant
General Manger, Recoil Ltd
Bespoke Websites
Affordable prices with tangible results
Over the years we have built up an excellent reputation for being website designers who produce engaging sites at affordable prices that lead to tangible results. We can provide a complete strategic marketing solution for custom-built websites that are engineered for performance. The aim we have for all our website customers, is to build sites that will not only drive up the amount of relevant traffic, but increase the quality and quantity of enquiries.
AMI has a proven track record in producing affordable, quality manufacturing websites that help generate new business.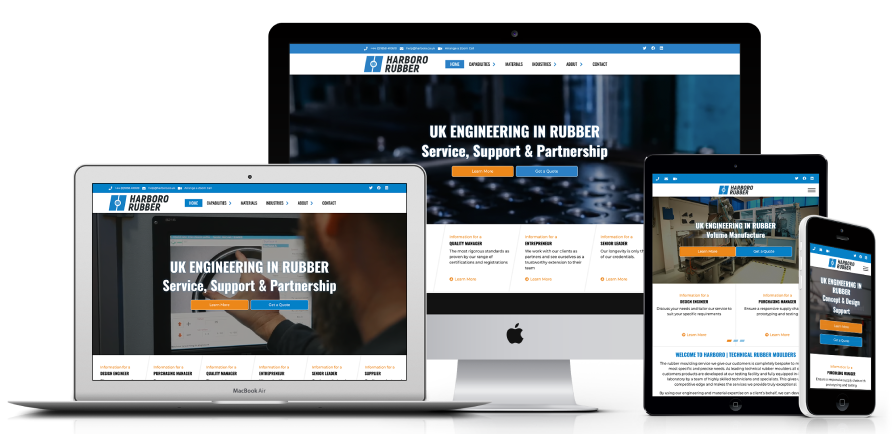 Supporting UK Manufacturing
Delivering high quality custom built websites for UK manufacturers